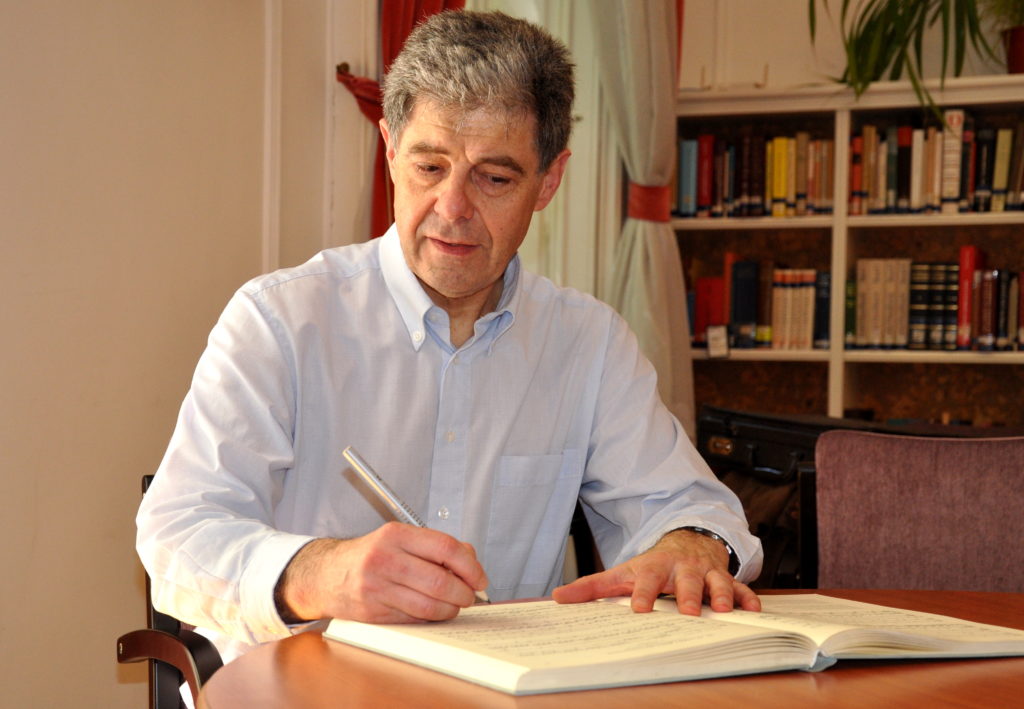 Professional profile
Education
Composition (Conservatoire Budapest)
Conducting (Hochschule für Musik und darstellende Kunst, Vienna)
Courses completed in musicology (University of Vienna)
Professional profile
Music publishing (since 1979):
Associated with music publishing houses (such as Universal Edition, Vienna)
Instrumentation and piano reductions of scores forproductions at opera houses and theatres (such as Wiener Staatsoper/Vienna State Opera)
Music Director (since 1982), at a number of theatres and symphonic orchestras.
Professional experience in the world of music publishing
Through my long-term and ongoing work with the Viennese music publishing house Universal Edition I have been involved in proofreading  sheet music and in other editorial work related to the publication of large-scale symphonic and chamber music pieces as well as operas and oratorios (including  works of Berio, Boulez, Rihm, and Cerha).
In addition, I produce the music notation for pieces I have orchestrated (such as Ziehrer for chamber orchestra).
I am the Editor responsible for the Newly Engraved & Corrected Editions (Verlagsgruppe Hermann, Wien, distributed by Schott). The goal of this project is to create new editions of great operas (by Mozart, Donizetti, and Verdi, among others). The correction and integration of the first and later editions is based on critical analysis of the various editions and comparison with other sources. I am also responsible for the critical commentaries which form part of each new edition.
As a permanent associate of the Wiener Staatsoper/Vienna State Opera, I create piano reductions and do orchestration work (most recently Le Corsaire), and l am also involved in producing sheet music and transpositions for their productions.
I have also received transposition commissions from the Berlin Philharmonic Orchestra and Vienna Symphony Orchestra.